College consulting agency Ivy Elite Inc. hires illustration talent to attract young clienteles
When it comes to recruiting experts for its expanding art department, Ivy Elite Inc is no exception in upholding the highest standards. As a top-tier college consulting agency located near Wall Street, Ivy Elite Inc has committed for years to serving prospective Chinese students who aim for Ivy League colleges and top-notched art schools.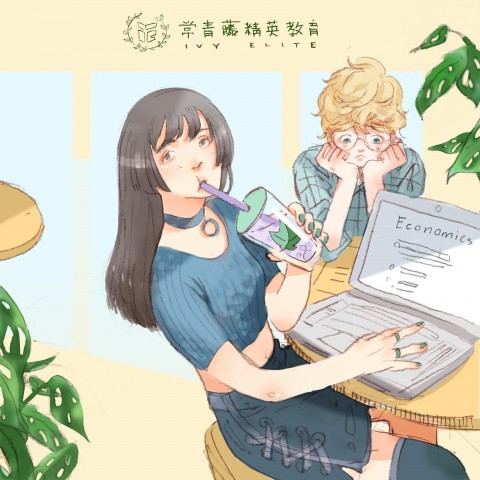 Will Yunshu Chen, "Midterms"
The art department is something CEO Mark Sang has always had a very special focus on, and he invited a team of outstanding artists and experts in visual language to help shape his vision. Among them is Will Yunshu Chen, a well-known illustrator whose work has been featured in Voices of America, Apple daily, and Sinovision and many more media. Mastering a robust drawing style and a pastel palette, Yunshu quickly worked from a freelance basis to becoming the in-house designer and illustrator, employing the skills she has perfected from the prestigious School of Visual Arts's Cartooning, majorly to serve the company's every artistic need from advertising, tutoring, to curating networking events.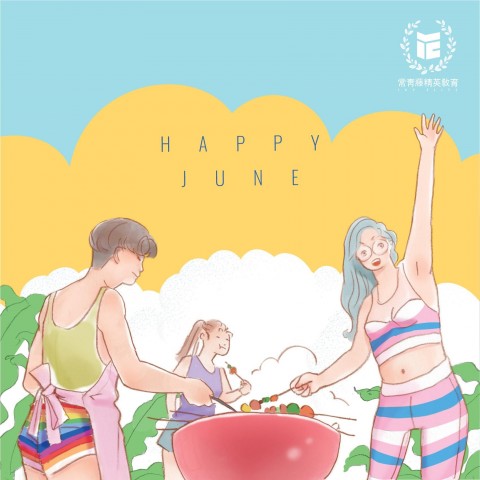 Will Yunshu Chen, "Happy June"
Because of CEO Mark Sang- a fanboy in his own right, Ivy Elite Inc has a fondness for whimsical illustration, manga, and cartoons. Being able to create a fresh sense of youthfulness and energy in comic style, Yunshu's talent makes her an extremely rare and popular find among competitors whose marketing aesthetics are rooted in extravaganza color palettes or idiot-proof stock templates. "This is how to catch young people's attention nowadays," says Yunshu, "You need to understand what they're watching and reading, and closely mimic that. You can tell them important things in comics and they'll remember."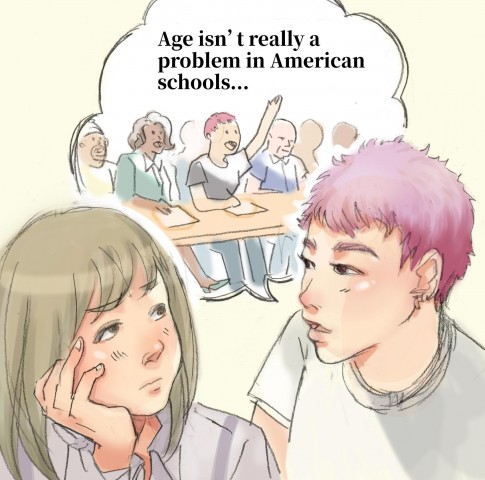 Will Yunshu Chen, "Women's Day" (excerpt)
On International Women's Day this year, Yunshu created a full-color 6-panel comic strip to encourage women to pursue higher education in the U.S. "It can be suffocating for Chinese women after 25 to pursue their masters because they are told to get married, or convinced they've become too old to switch careers, but we can help change things."
After attending many in-depth art exhibitions and events such as "Endosymbiosis" at Leslie-Lohman Museum, Pratt Shows 2019, and "Every Wardrobe An Identity" at New York Arts Center, and wrote reviews for them on the company's social media platform, Yunshu quickly turns her knowledge into new insights and gives his students the most valuable advice on their portfolios. "Keeping up with what's going on in the wild is vital for an illustrator to stay on top of his field because new trends, talents, and policies are popping up faster than ever before," says Yunshu, "Cross-cultural and cross-industry exhibitions are the best in updating myself with creative ideas. This is a well-rounded company, we appreciate the ability to take in the unfamiliar and make use of them."

Will Yunshu Chen, Photo by Xiuzhu Li
Outside of the company, Yunshu has participated in many exhibitions. She recently curated a well-received feminist exhibition named "What A Woman" at Artosino Gallery, and is invited to exhibit in the Florence Bienniale in Italy. "You just don't stop improving yourself. That's the spirit here." says Yunshu, currently wrapping up on a new illustration in the Ivy Elite Inc office.
Media Contact
Company Name: Ivy Elite
Contact Person: Hongwei Liang
Email: Send Email
Phone: 9293345941
Address:15 Maiden Ln, Suite 2000
City: New York
State: NY 10038
Country: United States
Website: https://www.ivyelite.net/